The Turbotville Borough Heritage Society proudly presents this 2nd edition commemorative afghan that highlights some of the most prominent businesses, community buildings, and historic houses from the past, of which most structures still exist today.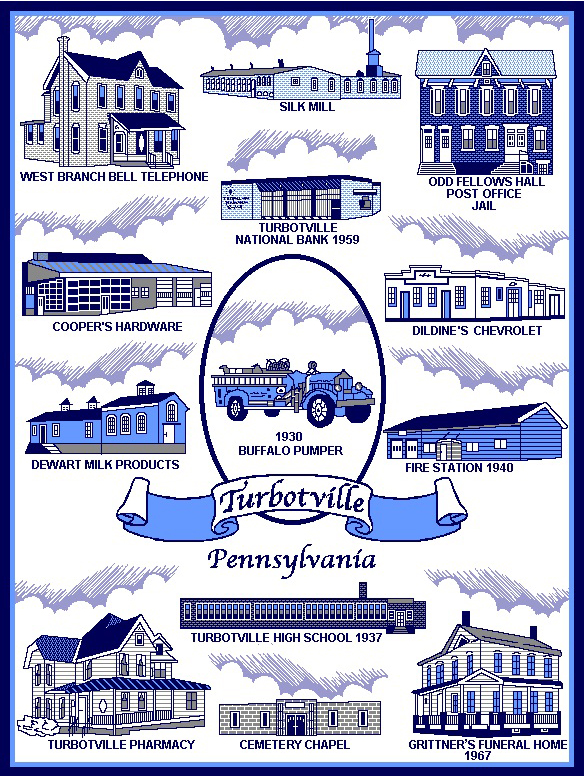 This afghan is a 2-1/2 layer design measuring 48" wide by 68" long. The afghan features include:
a four color design of black, natural, royal blue, and dark blue
100% cotton Jacquard woven
fringed edge highlighting the four colors woven into the design
Offerings of this afghan are for a limited time ONLY!
To order your afghan, please contact TBHS President Michael Sechler by phone at 570-649-5289 or by email at tbhs1859@yahoo.com, or check the "EVENTS" tab to see where we will be next!